ONLINE
One-on-One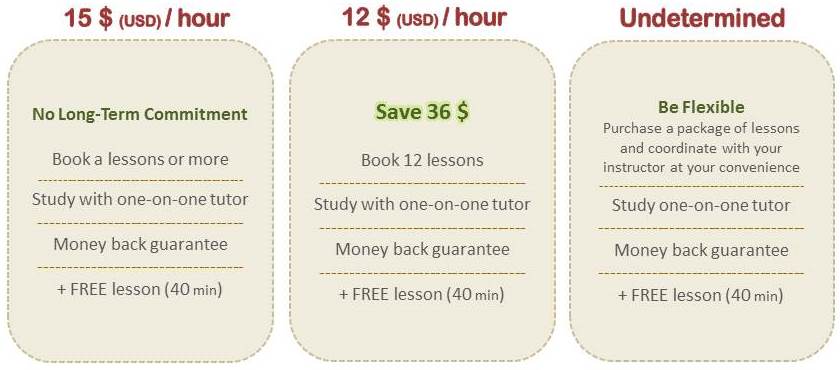 Have one-on-one tutor.
For both kids or adults.
FREE lesson (40 min).
7 days (or 2 sessions) money back guarantee.
Register here to set your first free session (no credit card require).
See also Online tutor.
It only takes (5 sessions +1 FREE) to learn how to read and write beside of learning short conversations and vocabularies.
ONLY in Jeddah, Saudi Arabia.
The price will depend on the place, adults or kids, and a group or one-on-one.
Free first lesson (40 min).
The fees include studying materials.
Register here and we will reply within 24 hours.